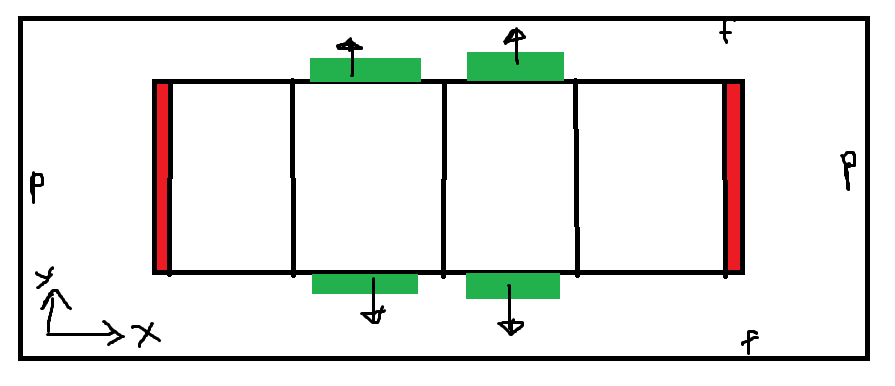 Hi ,
System is 2D graphene ribbon both end (red regions) are fixed (no time integration).
Boundaries are P F F
Tensile stresses need to be applied on green regions such that it causes the deformation in y direction of system.
I want to know what are the possible commands(fixes) that can be used to perform the simulation in control manner?
I tried with fix add-force and fix move linear for green regions however it did not work.
Thanks