Dear LAMMPS users,
I am trying to calculate "local atomic ratio" which was referred by [1]. In this paper, Atomic fraction of Ni in the total system is plotted and visualized at different simulation time steps. I tried many keywords to search the command, but could not find it.
Anyone knows how to calculate atomic fraction in the system, or knows the command?
Thank you in advance.
Jeongwoo Lee
Following pictures are from [1]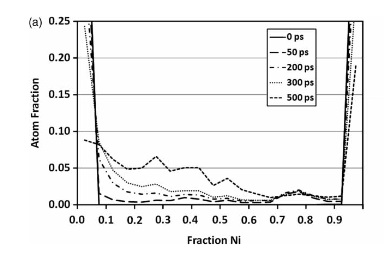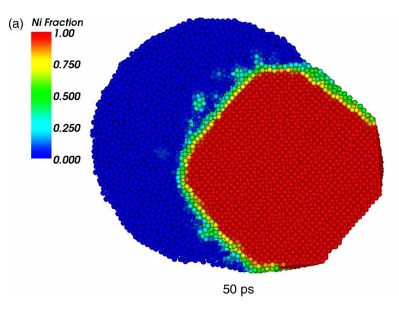 [1]Henz, Brian J., Takumi Hawa, and Michael Zachariah. "Molecular dynamics simulation of the kinetic sintering of Ni and Al nanoparticles." Molecular Simulation 35.10-11 (2009): 804-811.