Dear all
Now I'm working on a system of carbon nanotube and polyethylene composites.The force field of polyethylene has been verified correctly in my previous project. Airebo is used for the force field of carbon nanotube. Part of my input file is as follows: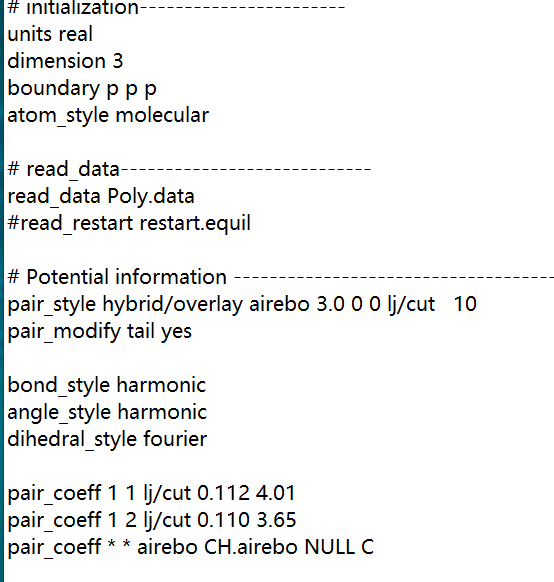 Next, under the first FIX NVE command, the conformation of the system is normal, but under the next FIX NVT command, the carbon nanotube will be deformed, as shown in the figure below: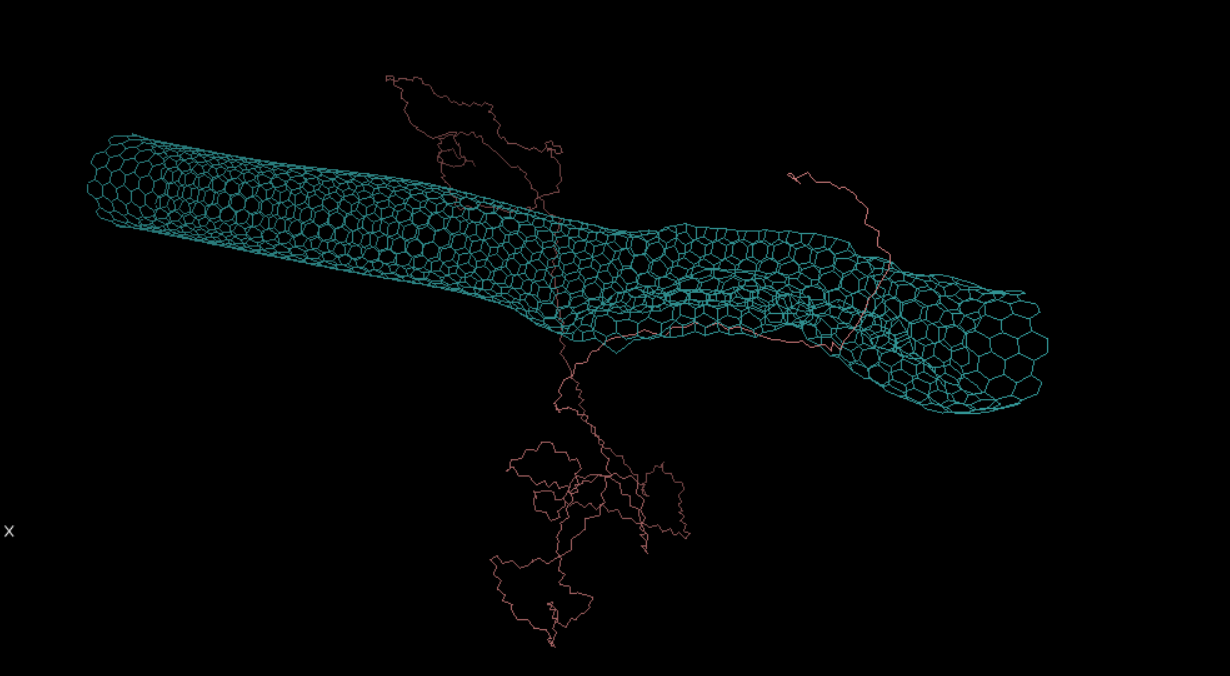 Anybody know why that is?Is the parameter setting of force field between carbon nanotubes and polyethylene wrong, or is there something wrong with the statement?
It is thankful if anybody can help me.
Best regards,
Augus
[


15584345983
[email protected]…127…
](https://maas.mail.163.com/dashi-web-extend/html/proSignature.html?ftlId=1&name=15584345983&uid=15584345983%40163.com&iconUrl=https%3A%2F%2Fmail-online.nosdn.127.net%2Fsm8cef89def44889d09d861798eb3866fd.jpg&items=["15584345983%40163.com"])
签名由 网易邮箱大师 定制