Dear LAMMPS users,
I'm working on a 3d couette flow of liquid argon with lammps.
I want to let the walls at $T desired (1.5 for example (LJ units), at the same constant temperature for both walls ) while the upper wall is moved with $u=2! (couette flow) .
with what I'm doing I get the velocity profile desired but the upper wall is
heating !
I wonder if you could help me to get the same temperature at
both walls.
I'm using langvin thermostat to control the temp. could you help me
please ?
attached : velocity profile and T profile.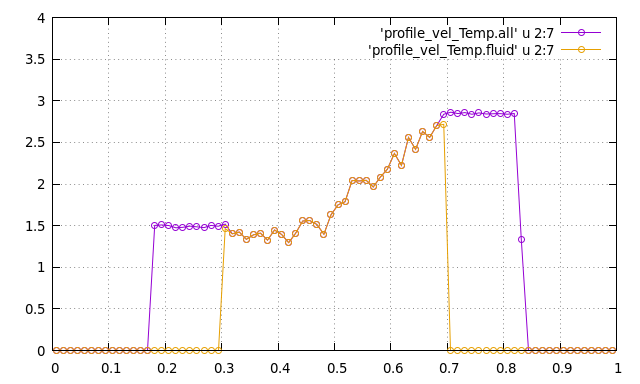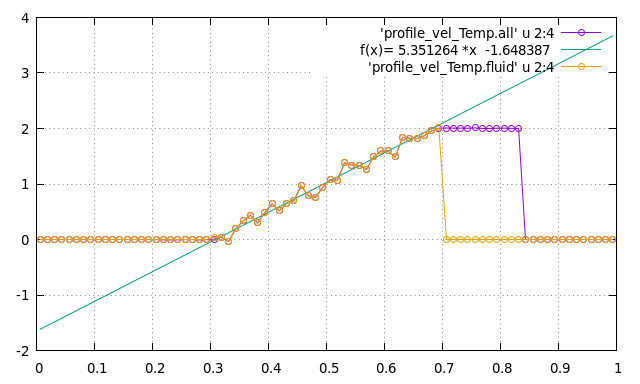 ?
If you could help I will be very grateful.
Thanks in advance.
#-------------------------------------------------------------------------------
Couette flow
#-------------------------------------------------------------------------------
velocities
velocity lower set 0.0 0.0 0.0 units box
velocity upper set ${v0} 0.0 0.0 units box
Best regards,
D. Chibouti