Dear LAMMPS users,
I want to follow-up on a question that was discussed on the forum: http://lammps.sandia.gov/threads/msg34227.html
I would like to control the pressure on a non-periodic dimension using a moving harmonic wall, as suggested by Steve in the above discussion.
The "barostat" works for some time and then becomes chaotic and crash.
I made a toy system made of water molecules periodic in y, z but not in x where I put a harmonic wall at the position defined by the following equation (I consider only the xlo side here):
x = x0 + v*t
The velocity of the wall is a function of time and adjusted every cycle from the velocity at the previous cycle (with a loop):
v(i) = v(i-1) + gamma*dv
Gamma is given by:
gamma = (Pext - P)/Pext
with Pext the external pressure and P the actual wall pressure computed from the force on the wall via: P = 68568.415*abs(fwall)/area (in real units) and fwall is time-averaged over 10 steps corresponding to one cycle.
Everything work as expected at the beginning and the pressure equilibrates well however after ~500 cycles, the pressure starts to diverge and rapidly becomes chaotic and the simulation crash.
I would appreciate any advice to solve this.
I know there are other simulation options but I just would like to understand this behavior.
I attach a plot of the actual pressure P (Atm) as a function of cycles (10 MD steps) with Pext = 1000 Atm as well as the corresponding input, force field and data files.
I use REAX/C & LAMMPS-17Nov16.
Thank you and regards,
Nicolas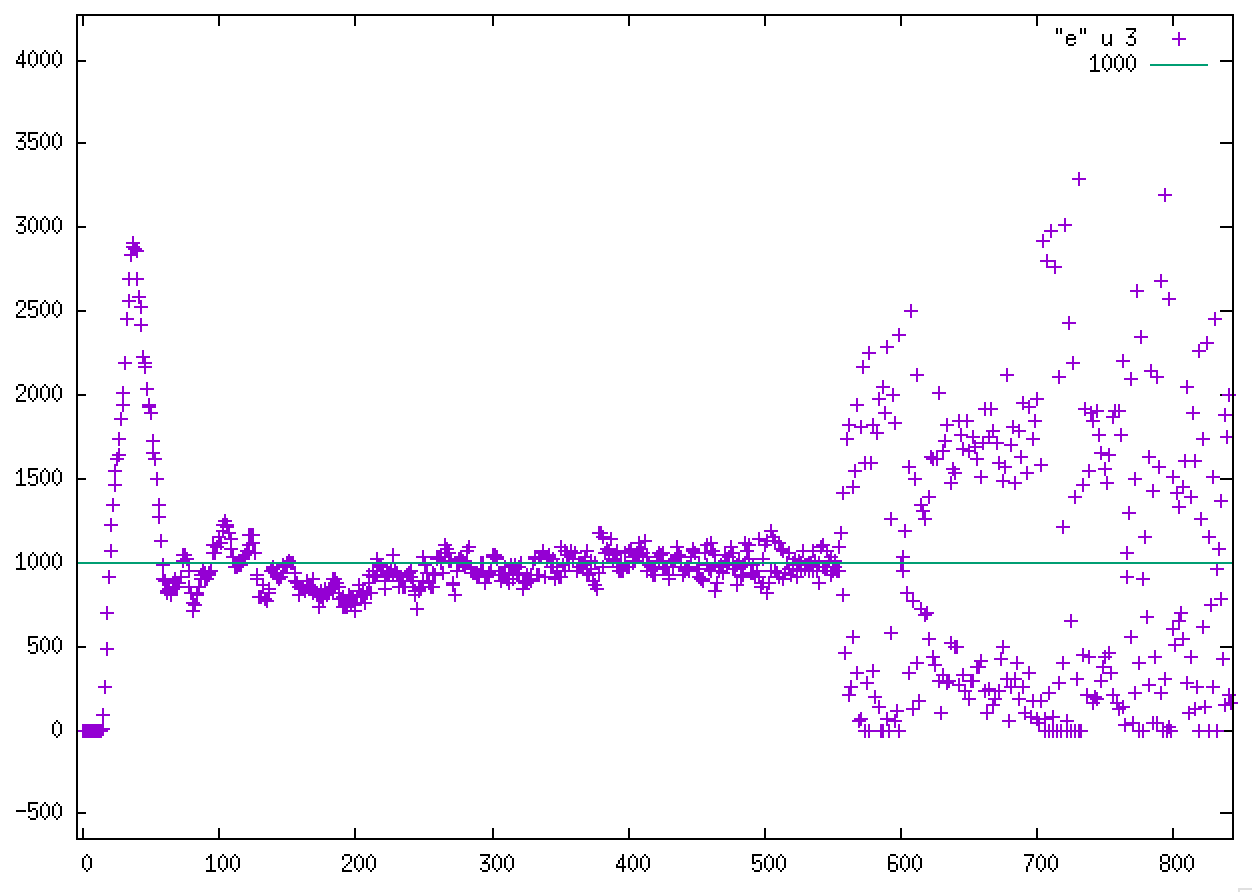 water-Pext.in (3 KB)
water.data (40 KB)
ffield (28 KB)