Dear all,
In my system, there are quartz layers, and the water and N2 molecules between the quratz layers.For the N2, I used TraPPE froce field, and there is a dummy atom in the N2 molecule. I treated the dummy atom as a nomal atom with very small mass (0.000002).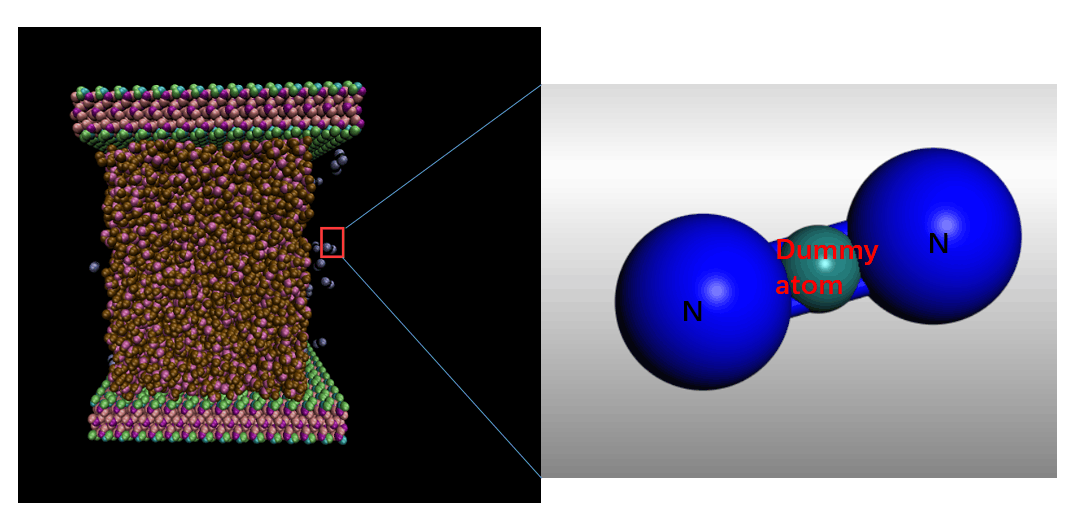 I want to treat the N2 as a rigid ball, I used fix shake commod, but cannot find clusters.
Could you please tell me how to deal with this problem?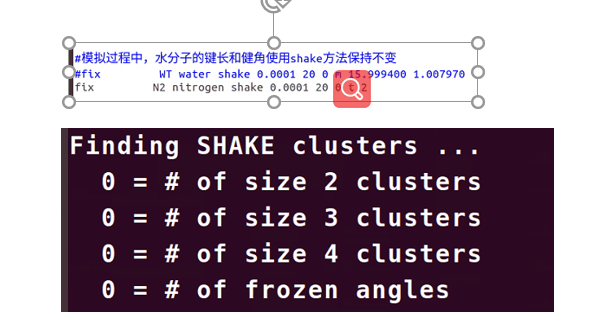 Many Thanks
Guohui Chen
China University of Petroleum (East China)