Hi Users,
Could you please provide me help with the following question. I've been struggling with it for 3 days now.
Attached, please find the picture of a VMD run and the input script corresponding to that run. I have 385 atoms and the 385th one is an extra atom which has already been generated. I read an external config file in this case which too is attached. Acc to the input script, I have 192 fixed and 193 moving atoms. Now, when I run the dump, in the Z-direction, 6 layers need to be fixed and 6 moving. The picture attached shows the irregularity in alignment. Whats causing this?
I'd really appreciate the input. Please be as elaborate as possible.
Regards,
Saketh.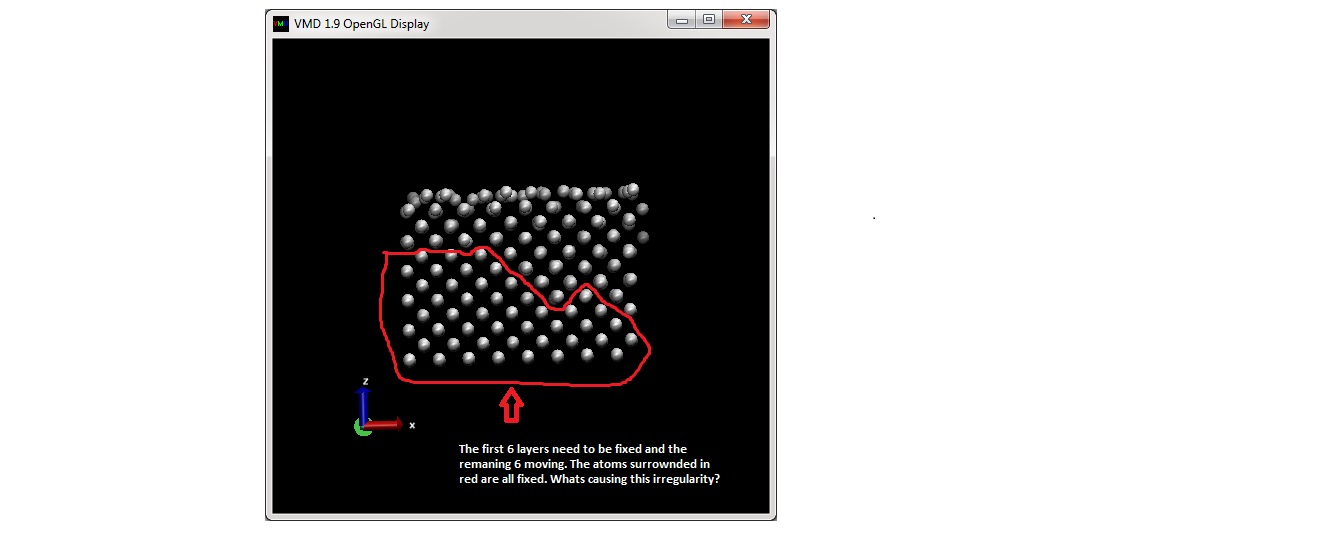 Starting.in (1.73 KB)
StartingSi1.xyz (11.1 KB)