Hi, everyone,
Happy new year and we are lucky that the end of world did not come.
I have a problem about NEB. I want to utilize LAMMPS to calculate minimum energy
pathway (MEP) of dislocation nucleation from surface. The sample's atoms' number is
about 1 million and the required movable atoms'number might be several thousands.
Anyway the reaction path may be long.
I'm wondering wether LAMMPS can do this?
I also have another problem, the output of NEB in LAMMPS gives the MEP in terms of a curve
between energy and scaled coordinates. Can the second derivative of energy with this scaled
coordinates directly be used to obtain the attempt frequency as this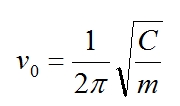 in which C is the derivative.
Best wishes