Hi Ovito Developers and Community!
As you know, it is possible to compute g(r) on OVITO, and one can avail Partial RDFs using the flag partial = True in the CoordinationAnalysisModifier()
For a binary A-B system, I assumed the list to be: A-A, A-B, B-B. And this seems to work well so far, like in this PRDF plot for a binary CuZr Metallic Glass: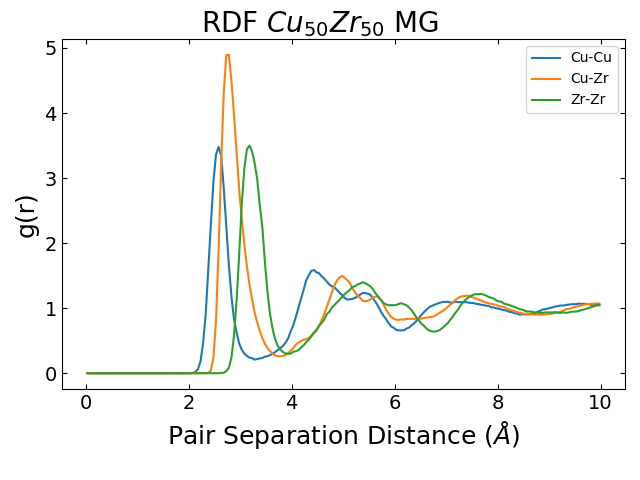 How is the coordination-rdf property ordered for a partial = True setting for a ternary system and higher? Apologies if I missed this info in the documentation.
Many thanks for your help!
Regards,
Praneeth