Hello all,
I have been trying to implement the electrostatic debye interaction using the coul/debye pair_style. I have followed all the instructions in the documentation and I am using the latest version of lammps(29 Sep 2021) with the following params file: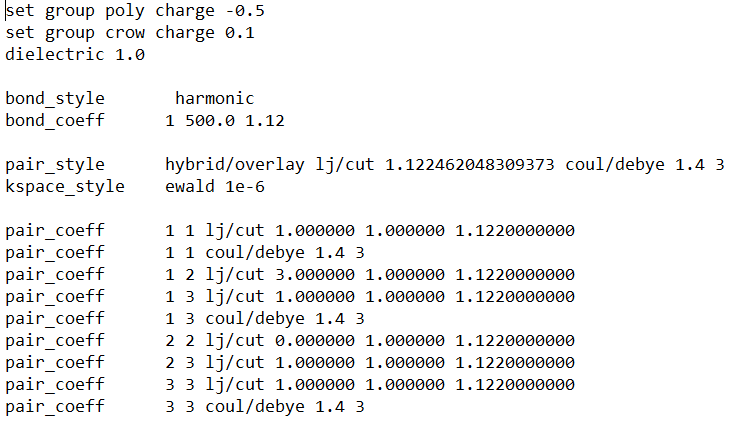 However I am unable to incorporate this pair_style with the following error message.


Is anything else I am missing out here? I would also like to clarify that I tried the same pair_style on its own without hybird/overlay and it still wouldn't work?
Your suggestions are greatly appreciated! Thanks!