Hello
I'm looking for some information about the EOS of materials.
And I am also grateful to MP for providing so many calculations.
But here is a problem when I looked at the results.
The pics of EOS of some materials shows that the volume is negative and energy is positive.
I think this is confuse for me and why?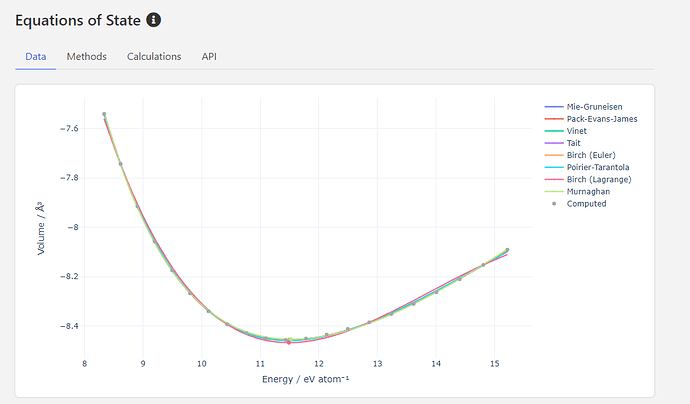 hope for answer
thanks