My simulation system is alumina and polyester. According to a paper, al-Al and O-O in alumina use LJ potential and Al-O use Morse potential.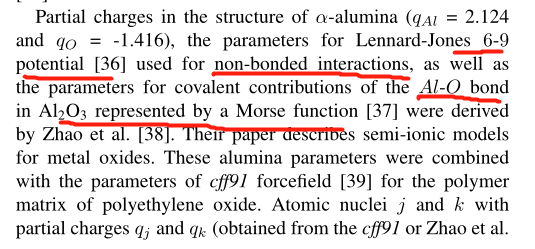 I have written the in file, but the calculation is always wrong. All angle coeffs are not set.Because data is exported by ms, the bond and angle parameters for Al2O3 are 0. I didn't add parameters either. I don't know if there's a problem with writing like this.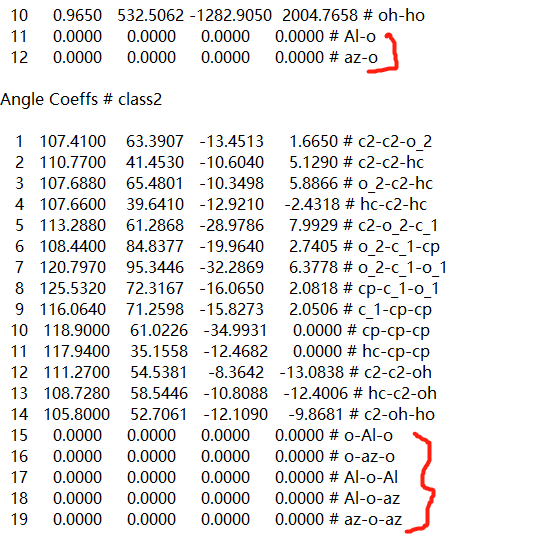 Can you tell me there is something wrong with my program?
thank you !
10.15PCffdynmic.data
(1.1 MB)
in.Al2O3-PET.lastfram
(10.2 KB)