Hi,
I have a titanium sample in lammps which is under thermal stress. schematice of the sample is following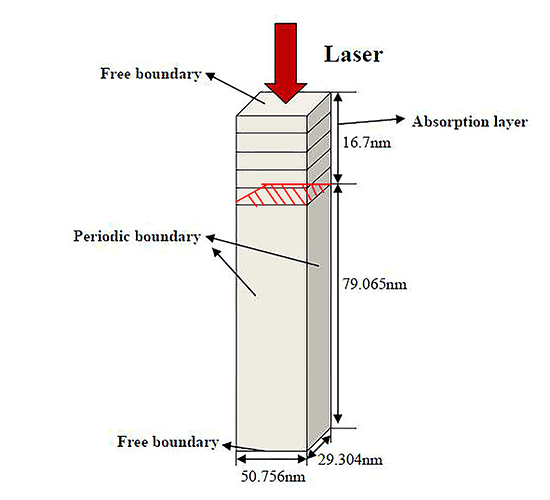 I want to plot the pressure profile with respect to z direction that is the height of the column. I used the compute stress/cartesian command as shown in the following code: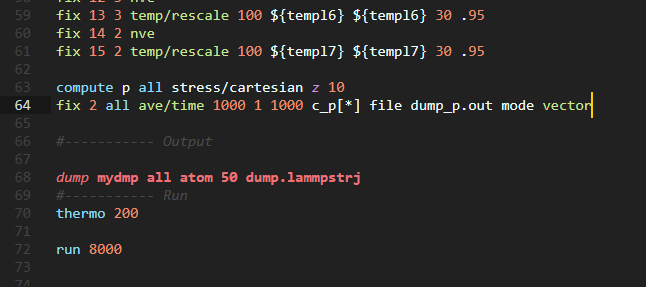 when the generated data is plotted it does not match the expected result. For example at 7000 time steps or 35 ps the stress distribution with respect to depth along z axis the plot looks like following (I calculated the total pressure by summing the virial and kinetic component of pressure in z axis)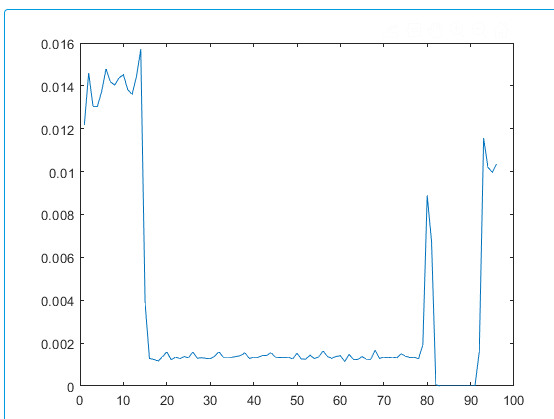 this is not in agreement with known results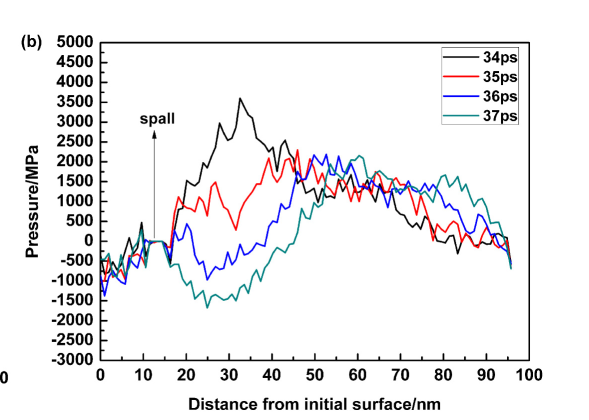 I got this warning when lammps ran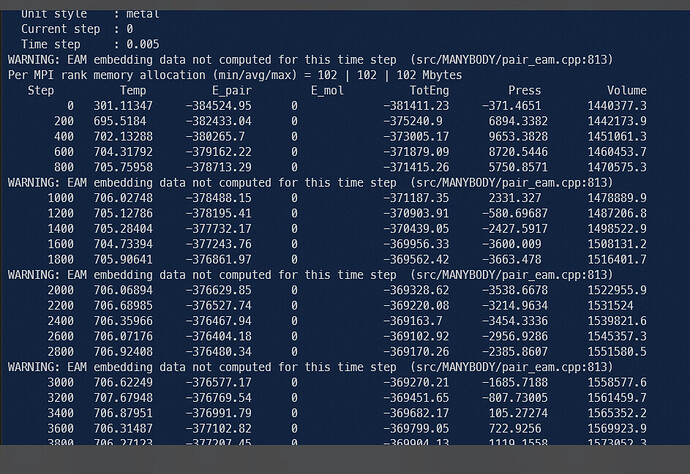 This might be related to the restriction given in documentation that this compute style gives incorrect result for many body pair style and I used an EAM potential for titanium.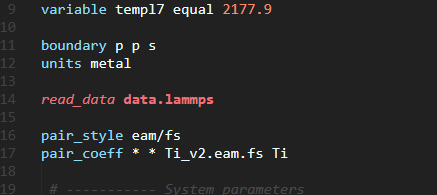 My question is how to get the same function of this compute style with many body pair style
Any sort of hint will highly appreciated. Thanks in advance.