Hi there,
I have some confusing issues with the Arrhenius constraints in fix bond/react command. I will describe my problem in as much detail as possible.
The official Lammps documentation for this constraint is as follows,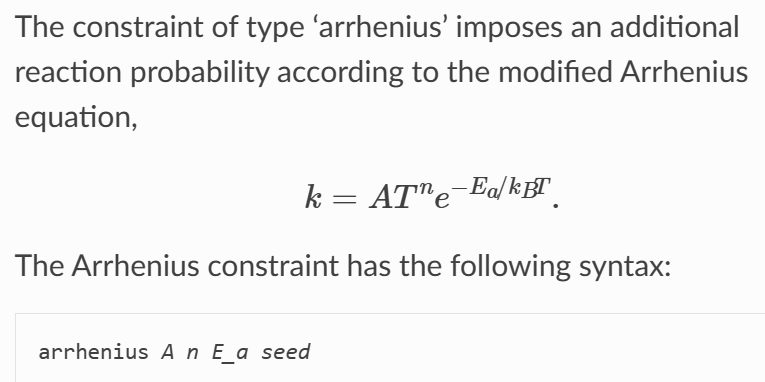 My doubt is how are A and n in the formula determined? Besides, the unit of k is related to the order of a chemical reaction. So why can the k value and the chemical reaction probability be linked in the formula?
Any help on the issues would be greatly appreciated!
Thanks,
Zilin