HI,
I would like to cross-link an amorphous polyethylene (PE) system with bond/react fix. My PE system contains 100 carbon atoms, which has been minimized and relaxed sufficiently before cross-linking reaction.
I defined dihedrals (cvff forcefield) and need edge atoms to represent the rest of the long PE chain, so I specified 13 carbon atoms for each chain to updata the topology of atoms within three bonds of the reacting atom (Is this necessary?)
The most important problem is that when I run the simulation, it prompted a warning of "system is not charge neutral" first, and then stopped with an error of "bond atoms 992 994 missing". I thought that the waring of non-equilibrium of charge is due to the deletion of the by-product, i.e., the two hydrogen atoms. Does it lead to the missing atoms error? If not, why does the missing atom error occurs and how can I address this problem. Could you please give me some advice.
The attachments are the diagram figure of my reaction template and the scripts. Thank you very much!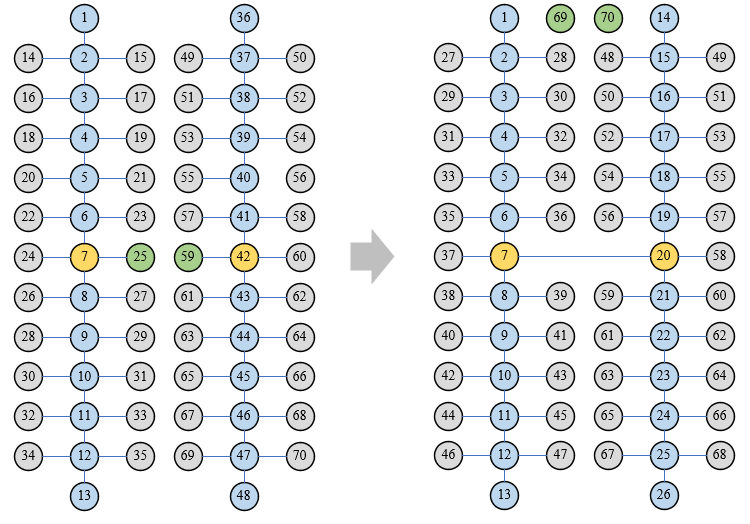 1-frame1-relaxed.data
(781.7 KB)
2-pre.temp
(6.3 KB)
2-post.temp
(6.5 KB)
2-cross.map
(672 Bytes)
3-cross.in
(784 Bytes)
log.lammps
(4.2 KB)