Hi all,
I plan to calculate the solid surface-fluid energy, and compare both explicit solids and implicit solid (essentially a wall) system. The user defined potential function is a 10-4-3 steele potential function modified with Mie-potential, as a function of distance from wall in z-direction.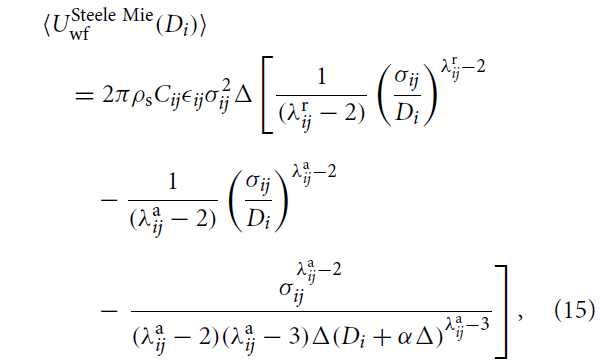 I contacted the author and the author used Gromacs wall command with table option to do this.
https://manual.gromacs.org/documentation/2018/user-guide/mdp-options.html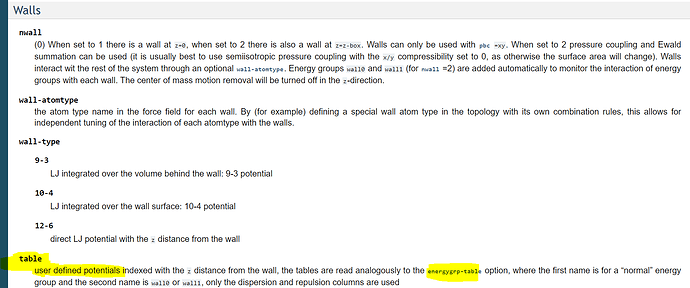 I think the similar option in LAMMPS is fix wall, but there's no this option to include the user defined potential function…
Is there anyway I can do this in LAMMPS to compute the wall-fluid energy as function of z-distance?
Thanks.