Hi,
I am currently learning how to use ASE and GPAW for doing some adsorption calculations of alkali metals on graphene. I am considering only 2 carbon atoms and 1 adatom (Li or K) for doing this, so my cell is quite small.
When placing the alkali metal above the graphene lattice I saw almost half of the adatom outside of the cell, does this affect the potential energy calculations and further results?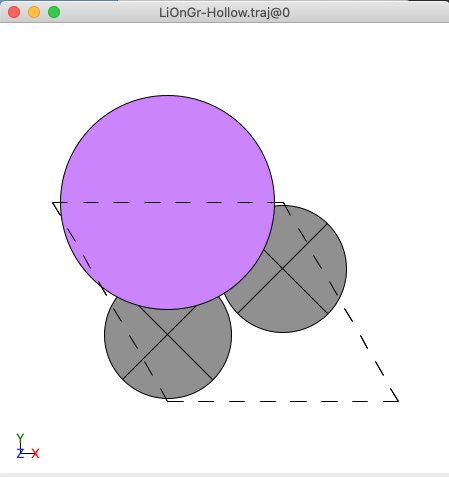 I tried increasing the size of the cell (so all atoms are inside) but then I'm not able to maintain the correct distances between carbon atoms. Is there any way of doing this? Or, what can be a possible solution for this?
Thanks in advance for your responses

Andrés