Dear LAMMPS Users,
I am simulating the equilibrium behavior of a CO2 decane mixture in a 70A cube box with PBC in all directions. Since CO2 is a 3-sites linear molecule, I used fix rigid/nvt/small to keep the CO2 angle to be 180. Fix nvt is applied on decane separately.
When I check the center of mass velocity, I noticed a notable center of mass drift even after manually removing the COM velocity with fix momentum command.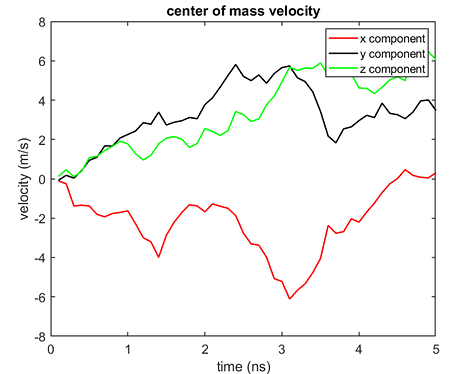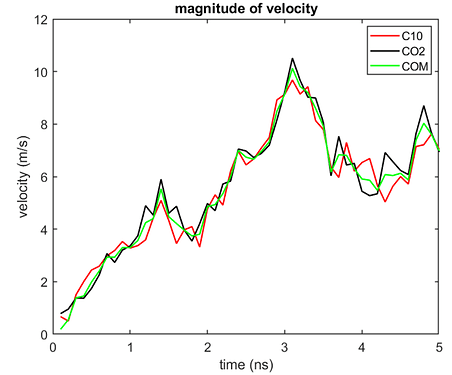 I am wondering what caused this. Also, is it physical to keep removing the COM velocity during the simulation?
Best wishes,
Hongwei