Hello,
I am currently trying to create the lammps data file for protein using below command
perl charmm2lammps.pl HAP 1qz1 -charmm
it is able to convert into data file, but some of the bond parameters, dihedral, angle parameters are missing.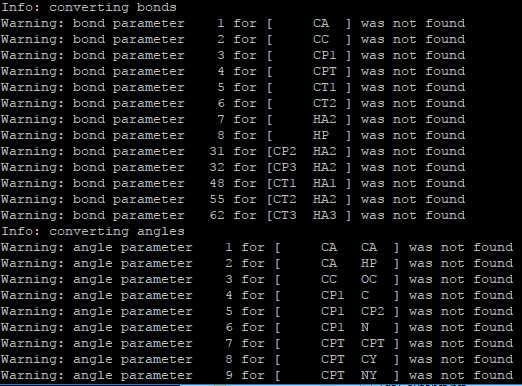 can you suggest how to solve this problem. I am using charmm22 Topology File for Proteins.