Hi,
Is it possible to obtain the bond mapping from the defect-free ideal lattice to the dislocated lattice (as shown in the DXA documentation screenshot below), which is part of the DXA algorithm, from the OVITO python API?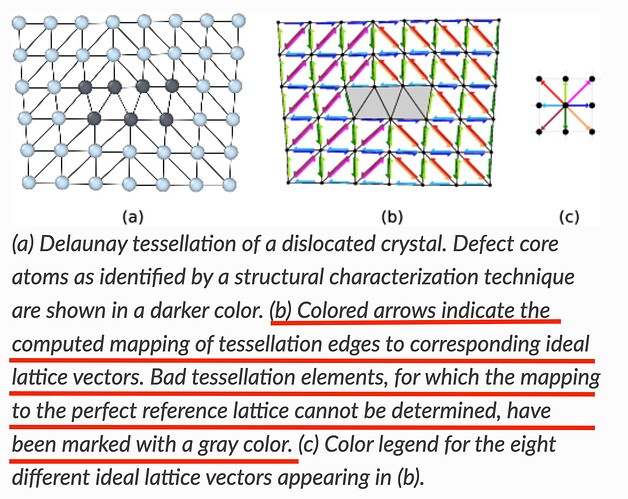 I looked into the CNA modifier, and didn't find an option to output the bond mapping. Maybe I missed something.
If that's not possible, could you please point me to other existing python packages that can achieve this?
Best
Peiwen