Hi julian,
Sorry for bothering you. Currently, I am trying to invoke ALAMODE to calculate the thermal conductivity, referring to example67 and modifying the input file as follows: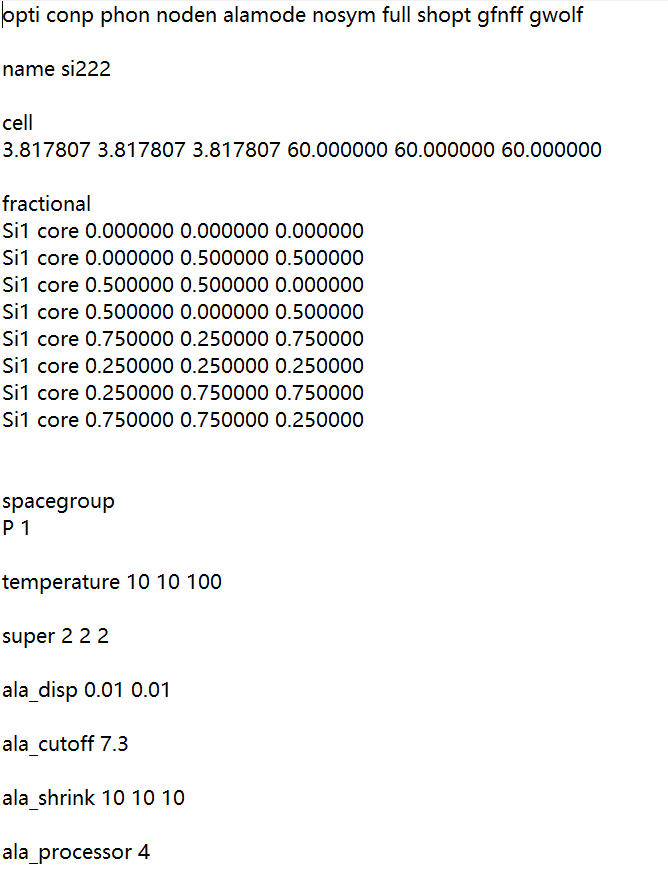 Unfortunately, the files si222_rta.kl and si222_rta.result were not generated. However, running example67.gin can generate them. The output log shows as follows:


How should I set the input file?
Additionally, alm_fit.log displays the following: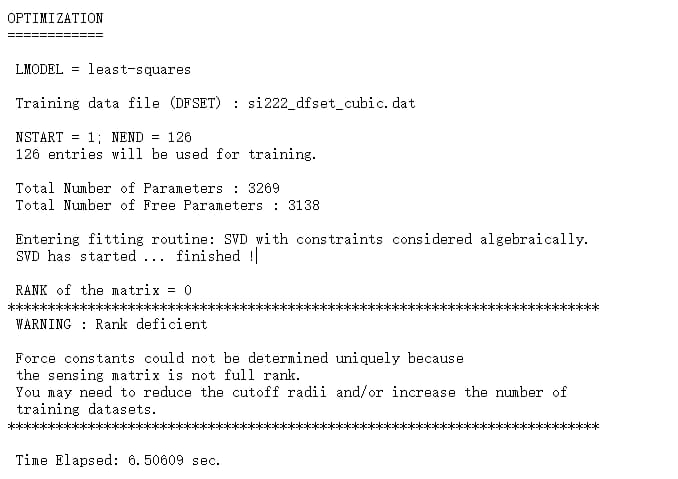 In ALAMODE, increasing the number of training datasets can be set by TOLERANCE in the input. How can I set it in gulp?
Thank you for your assistance.
Sincerely,
LiMa