Hi, I currently have an FCC lattice with two parallel screw dislocations. They have opposite Burgers vectors, as shown in the picture below.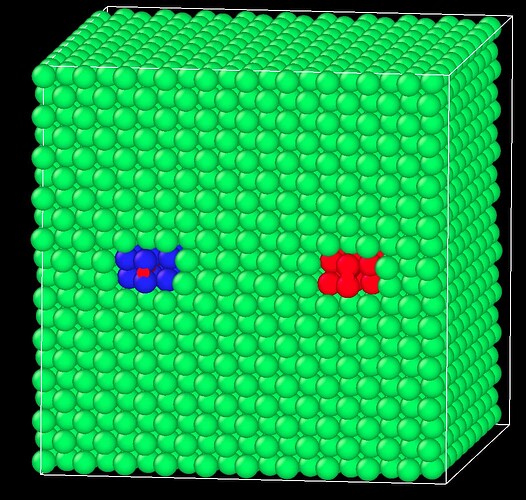 With DXA, how do I get only the dislocation core atoms that belong to each of the two dislocation segments? My understanding is that the DislocationSegment object only stores points that correspond to a 3D continuous dislocation line representation, but not the actual atoms. Basically, I want the results to be something like this:
Dislocation segment 1: [particle id1, particle id2, …]
Dislocation segment 2: [particle id61, particle id62, …]
I have tried doing cluster analysis on only the non-FCC atoms, which gave me 2 clusters. With further postprocessing, I could compare and assign the two opposing burgers vectors to each cluster. I am just wondering if there is an easier way.