Dear all,
I am setting an initial configuration analogue to the attached picture of Mingyong Zhou and Can Weng paper.
I have successfully generated the PMMA layer by means of Packmol -> .pdb file -> Topotools via VMD for obtaining the LAMMPS input file.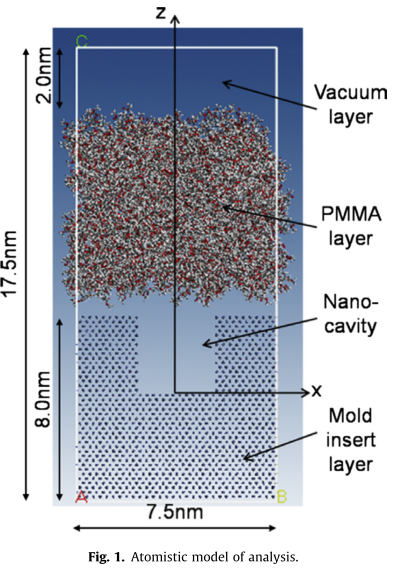 However, I do not know how could I define the "Mold insert layer". Maybe I should use the create_atoms command?
Thanks for your support.