Dear all,
I would like to simulate the physical properties of NaK alloy liquid and vapor using MD simulations. However, there lacks appropriate potential for NaK alloy. I found that Wax, J. F. et al. adopted the Fiolhais' pseudo potential and the results seem to be great. Please see following literatures about the potential:
(1) Fiolhais, C., Perdew, J. P., Armster, S. Q., MacLaren, J. M., & Brajczewska, M. (1995). Dominant density parameters and local pseudopotentials for simple metals. Physical Review B, 51(20), 14001.
(2) Becker, S., Meyer, N., Xu, H., & Wax, J. F. (2020). Viscosity of liquid Na–K alloys from molecular dynamics simulations. Journal of Physics: Condensed Matter, 32(19), 194005.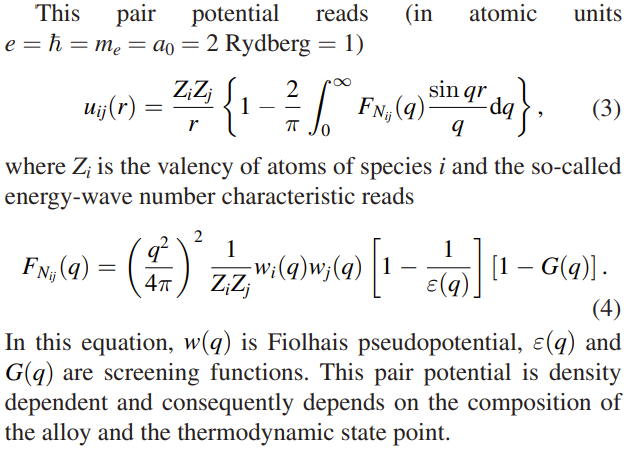 My question is if it is feasible and how to implement the Fiolhais' pseudo potential in LAMMPS. Any suggestion or comment would be highly appreciated.
Best regards,
Huaqiang