I downloaded a data file from Lammps examples and the file is not organized in a way readable by lammps. The file contains atom positions along with all of the bond, angle, and dihedral angle lists of polyethylene (attached). I need to reorganize the structure that can be read by LAMMPS. The final product should look like this: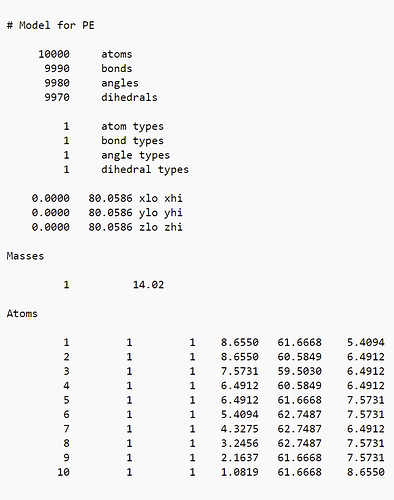 I was wondering if you know any software that can handle this?
The link to the datafile is here:
https://icme.hpc.msstate.edu/mediawiki/images/0/0c/PE_nc10_cl1000.dat.html
As I am a new user, it does not let me to attach a file.