Dear Lammps Users:
Could you give some advice / suggest me the right resource to read for my following question?
I understand that I can use the setfl and funcfl format of eam potential directly by calling the following syntax.
pair_style eam/alloy
pair_coeff "setfl format eam file"
However, i don't know what is the right syntax for tabulated eam potentials. For example, the following eam potential of Fe-Ni has an "EAM table" format. There are several files: pair potential files, embedding energy files and electron densities in this "EAM table".
Could you suggest me how to use the EAM table in Lammps? If I could directly use the tabulated EAM potential, what is the right syntax to call? if I need to convert the format of the potential, could you suggest me some tools for this purpose or I need to write my own program?
Example eam potential of Fe-Ni from IPR website (both setfl and eam table are provided.)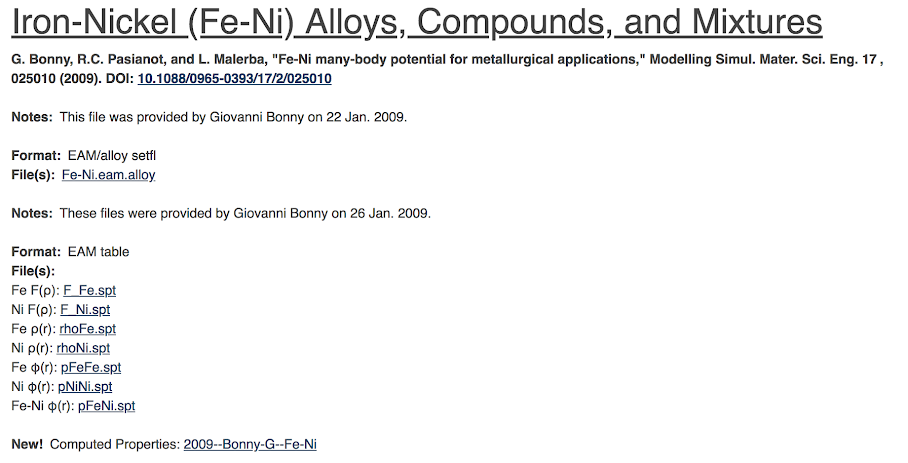 Thank you very much for your help!
Best,
Cheng