Hello everyone,
I wanted to better understand the data on https://materialsproject.org/materials/mp-28117/#electronic-structure
so I registered and clicked on Interactive plot, but I only saw metallic bands and no other: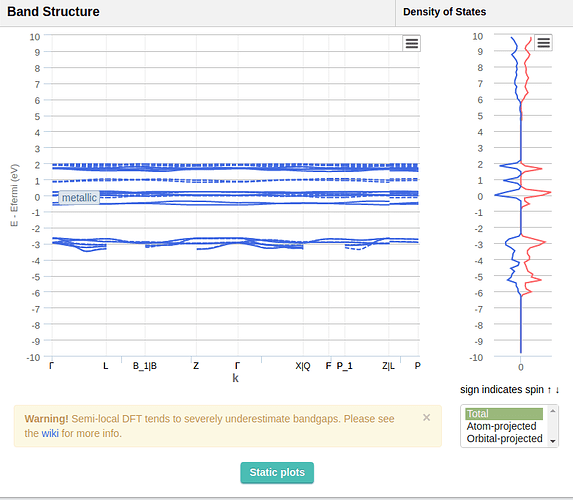 Two questions:
Is it possible to see other bands, not only metallic ones?
More important: what are the meanings of coloured and styles (dashed vs. simple) in the plot?
Thanks a lot for your help!
Andrej