Hello,
I am wondering how the 'Pure' shear simulation of the periodic system can be performed with LAMMPS.
Below is the difference between 'Simple' and 'Pure' shear. In the case of pure shear, the orthogonal box should be diagonally skewed with constant side lengths.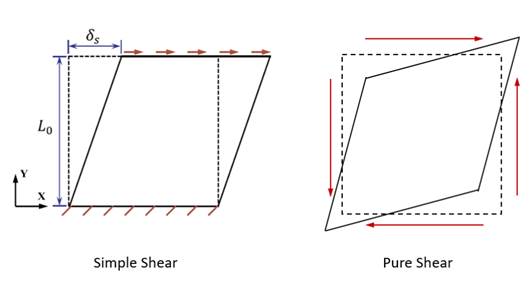 LAMMPS' fix deform command with 'xy or xz or yz' parameter and constant volume ensemble simulates 'Simple' shear.
I would appreciate your thoughts and suggestions.
Thank you.
Sanjib