If I have a list of "interesting" compounds from Materials Project (let's say ~100), and I want to cross-reference these with scientific literature before trying to make them, what suggestions do you have for searching for these cross-references? More obscure compounds are difficult to find unless it specifically appears in the title, abstract, or other metadata for an article.
I noticed that in https://next-gen.materialsproject.org/ there is a note for "Literature References" that "This section not yet available."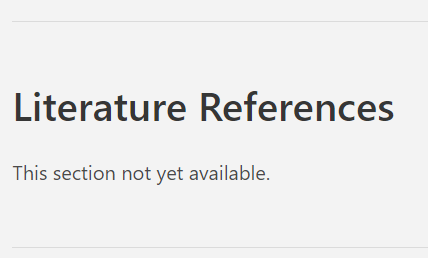 This, along with the now-available synthesis descriptions is very exciting to see! I think the synthesis descriptions will be useful to me, but I don't think these will cover all cases (even if the compound is known to be experimentally synthesizable).
When will the Literature References section be available

and is there something WIP that I can use in the meantime? I've thought about using ChemDataExtractor2, but I can't say I'm particularly excited to try to get my own corpus of millions of articles, run it through ChemDataExtractor2, and try to reliably cross-reference against my compounds of interest, especially if materials NLP experts are already at it.