Hi Lammps users, I"ve been working on a droplet of water on silica. The system has around 120.000 atoms, but the perfomance is around 68 [hrs/ns] with 40 processors MPI (lower than the spected). I would like to know if someone can help me with some function of LAMMPS or modify any parameter to speed up the simulation. As you can see in the performance chart, the kspace is carrying the most of the computational cost.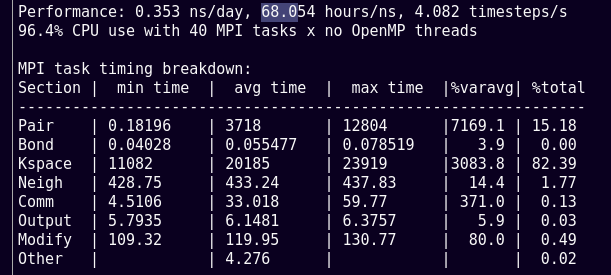 I"m using hybrid pair style, as you can see in the picture above.


I tried to speed it with the slab modify due to the context of the problem, and the simulation box only has 4 [nm] of vacuum for Z+ and Z-, the other directions are periodic. And it speeds up from 170 [hrs/ns] to 68 [hrs/ns], but as I said, I think is too slow for a small system.
Here is image context of the simulation.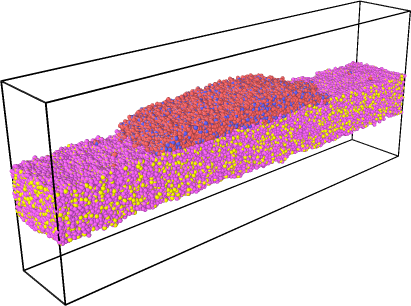 Thanks!.