Dear lammps users,
I would like to ask your suggestion about how to implement modifications of existing pair styles, such as this modifield Demiralp potential:

I thought to create a new pair style modifying the Morse one, so i should modify the pair_morse.cpp i think.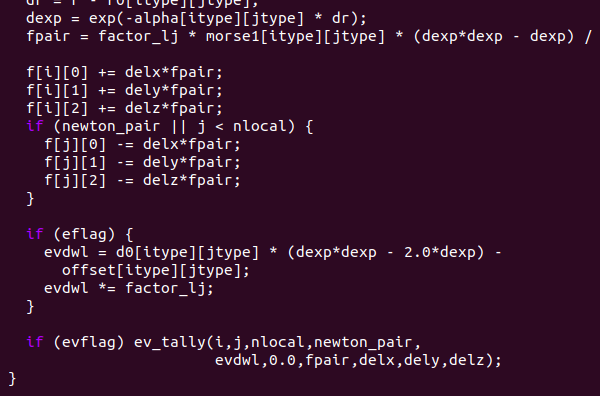 adding few lines taking inspiration from pair_coul/cut.cpp to add the charges contribution.
Is this the best way to proceed? It is enough to create a .cpp and .h? Any particular suggestion how to better avoid mistakes/things to care mostly?
Thank you for your time.
Best regards,
Lorenzo