Hello,
I have a total of 1300 FWs and 650 WFs in my lpad.
The last time I added new WFs, they were 218. The WFs are pretty basics, each is a 2-fws: turbomole define + geometry relaxation (jobex).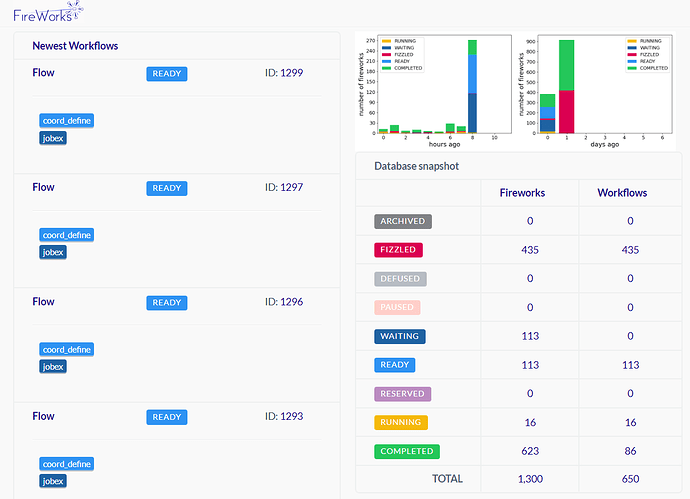 Nevertheless, qlaunch rapidfire won't stop submitting jobs. We are over 10k atm!! I had to stop it.
With previous projects, I had the feeling there was already more slurm jobs sumbitted than the actual number of wf… but now it's just too many. I am trying to figure out if this is normal.
Is there a way to know how many jobs will qlaunch sumbit? I have 45 block_* folders and over 18k launcher_* subfolders. Are all these "real" jobs?
Thank you