Hello!
I recently just started learning lammps to run gcmc.
I managed to write the input script, but I have ran into issues like : ERROR: fix gcmc does currently not support full_energy option with molecules on more than 1 MPI process. (…/fix_gcmc.cpp:728)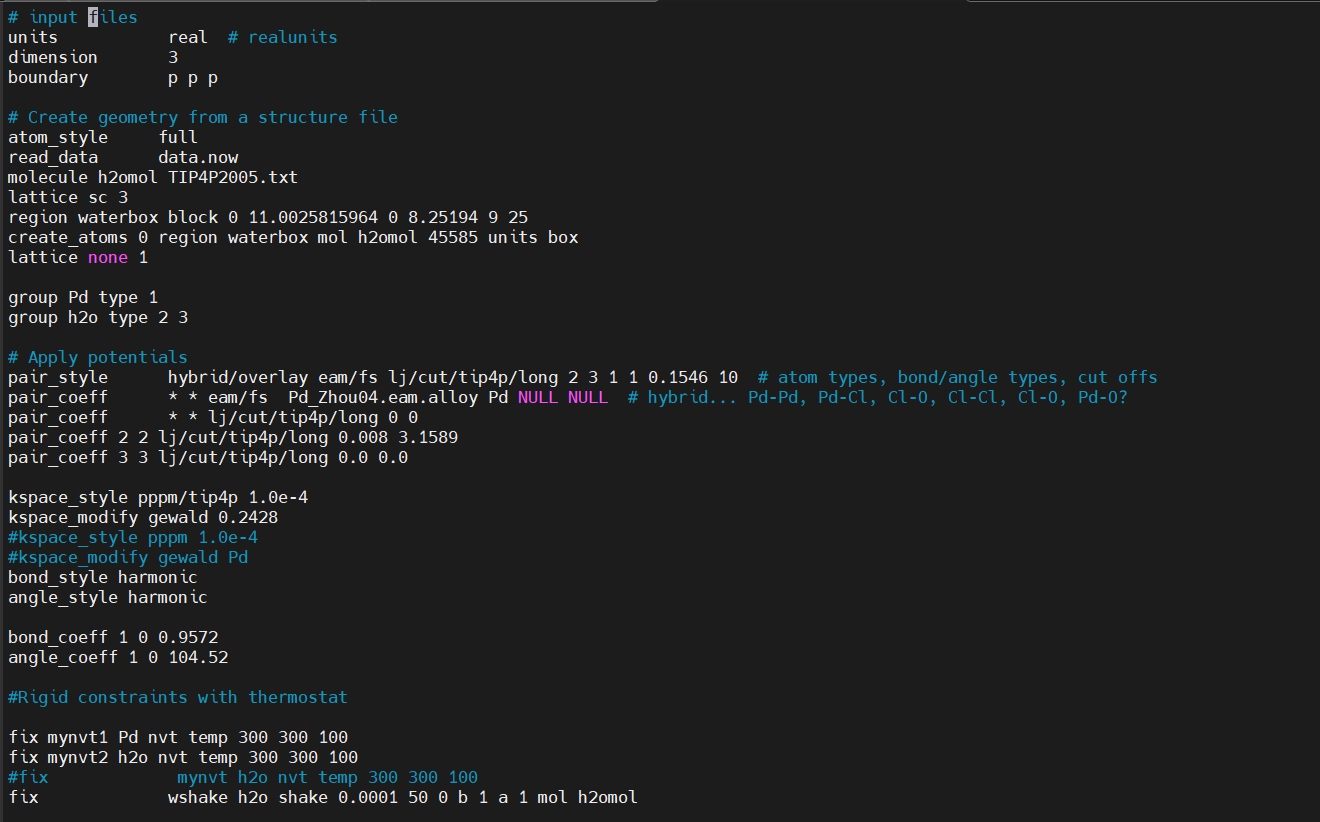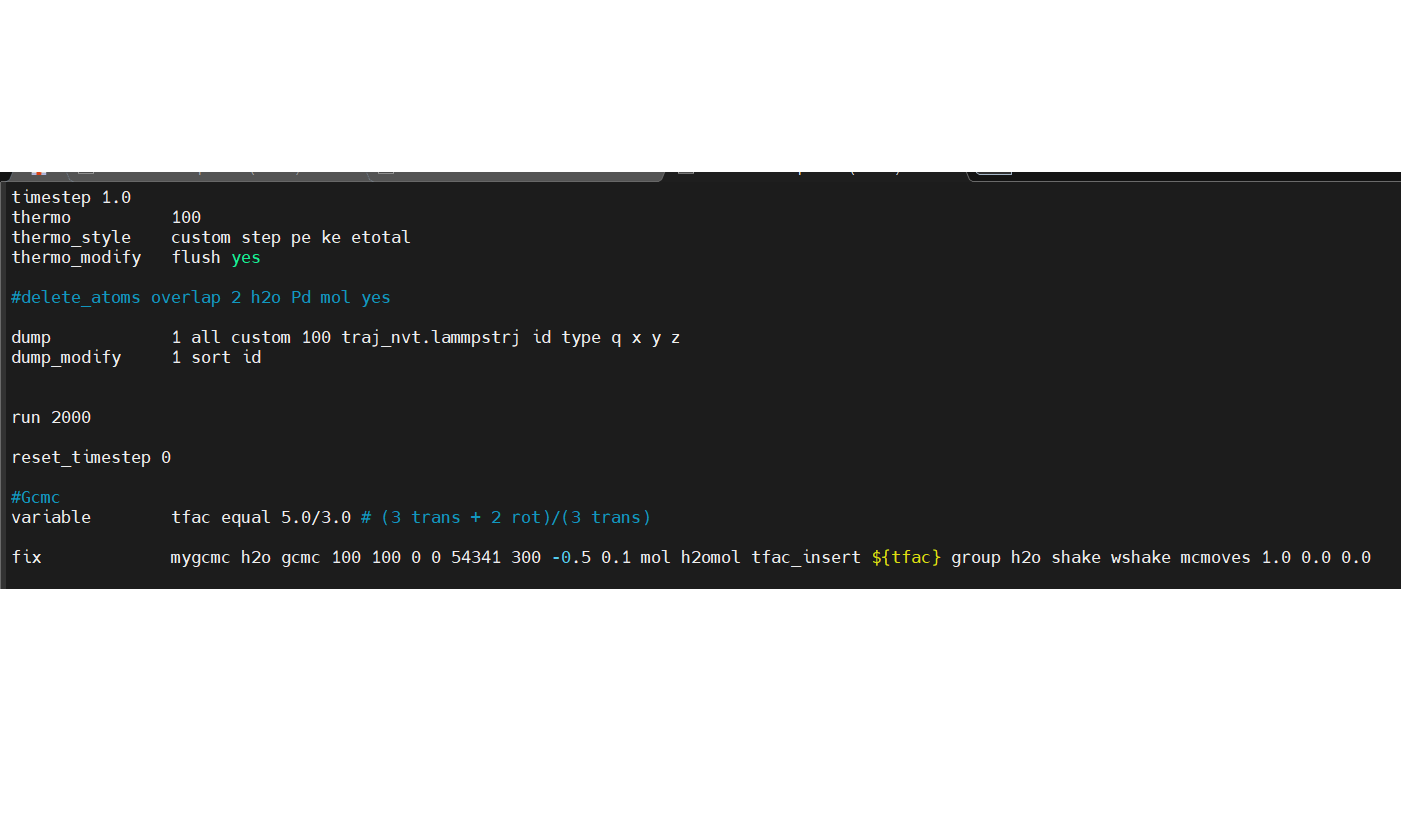 I just attached a pictures of my input files. Is there a way to fix the issue relevant to the MPI process? (I'm using 20200303 version of lammps).
Thank you for your help!