Hi Nomad,
I am trying to get the Nomad remote tools hub (North) running on our oasis. Therefore I followed the steps described by:
successfully: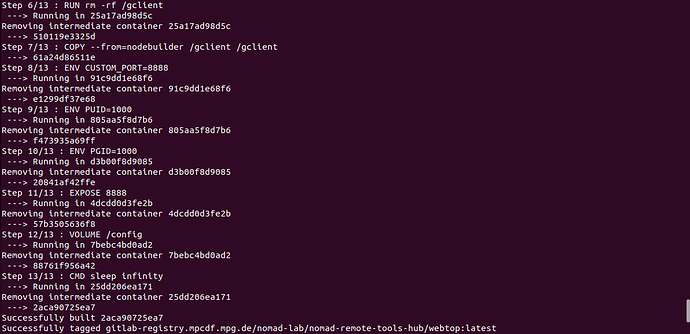 but the tools in the oasis just give me an error when I try to launch them: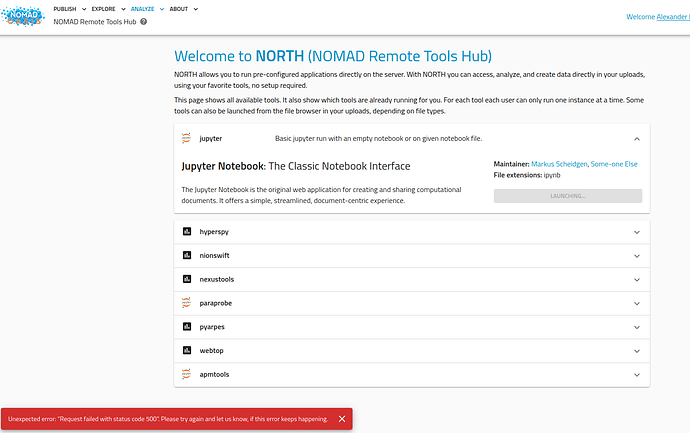 I also tried restarting the oasis and pulling it again but it still doesnt work. Did I miss some important steps? How can I check if I have NOMAD's Jupyter HUB service running or not?
Best Alex