Hello,
I am trying to retrieve the bulk and shear moduli for all metals using the MP-API. I had code that worked when using
with MPRester(my_api_key) as mpr: docs = mpr.materials.summary.search(is_metal=True, fields=["material_id", "bulk modulus", "shear_modulus", "is_metal"])
After printing the latest list of available fields with
list_of_available_fields = mpr.summary.available_fields
I find I should maybe be using
fields=["material_id", "k_voight", "g_voight", "is_metal"]
but this returns "None" for k_voight and g_voight.
An additional question: I see query time can be reduced by using has_props=["k_voight"], for example, but when I add this to search() is gives the following error: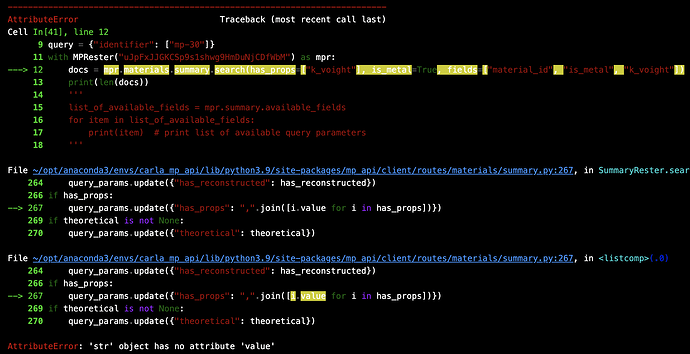 Any help is appreciated!
Carla