Hi, LAMMPS community,
I would like to make a model to compute the absorbtion energy of a solvated peptide on a gold surface. I am reading separately two data file, the former contains the solvated peptide and the latter contains the gold particle but i have problems setting the mixed pair coefficient, even though in both cases I consider lj/charmmfsw/coul/long.
The documentation wasn't clear to me in this scenario.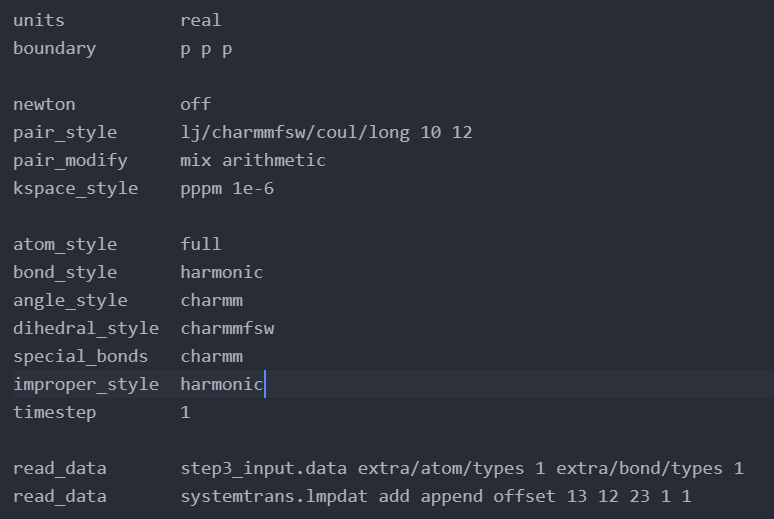 I leave here the input data file and the txt file printed with info_coeff.
step3_input.data (364.6 KB)
systemtrans.lmpdat (30.5 KB)
info_coeff.txt (3.4 KB)
Thanks.