Hi,
What is the difference between Phase Diagram app on the website and the PhaseDiagram class in the API? When I use the app to generate a "phase diagram" between two materials, the app shows that they are on a tie line (there is no decomposition).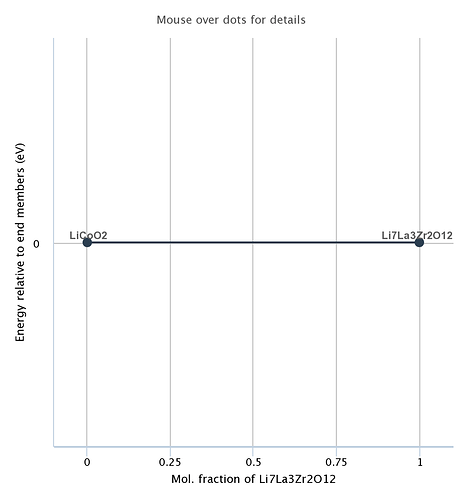 However, when I use the PhaseDiagram and ReactionDiagram classes to build and plot a phase diagram based on all the entries in the chemical system, the phase diagram I generate shows some amount of decomposition (which is what I would expect).
Does the Phase Diagram app have any "knowledge" of the other entries in the chemical system?
Thanks,
Addie