Dear All,
I have a question about rdf of entangled and unentangled polymer.
I extracted 10 beads from the chain data file in LAMMPS, then use moltemplate to build the polymer (900 chains).
Then following this protocol (http://www.sciencedirect.com/science/article/pii/S0009261411015508) to make the polymer get their nature state (LAMMPS Code, data file, log file attached, also the resulting image).
After minimize the polymer, I use VMD plugin tool to plot the rdf (selfchain,selfchain2), which didn't converge to 1.
Then, I change the spacing between polyme chains, still get the similar result.
I run the same protocol for the chain data in LAMMPS benchmarks, which gives the right rdf after relaxing.
Also, I notice all the Temp sometimes maintains around 0.5 in same case (by varying the spacing between chains), which not as the set 1.0. Any suggestions about this?
RDF question : After those trying, I think: for the entangled polymer, after mini, we should get the right RDF, but for unentangled polymer, not necessary to have the right RDF (approach to 1, like this one, it approaches to 0, http://www.nature.com/srep/2013/130923/srep02715/fig_tab/srep02715_F4.html). Am I right?
Best Wishes!
2012 Fast protocol forequilibration of entangled and branched polymer chains.pdf (500 KB)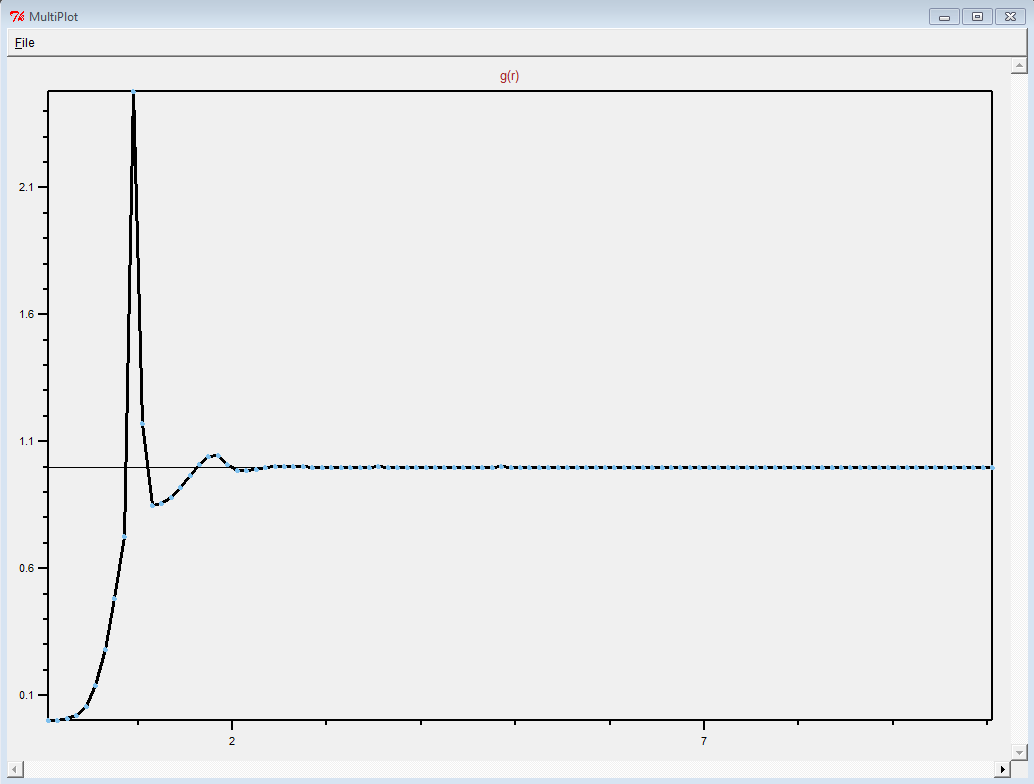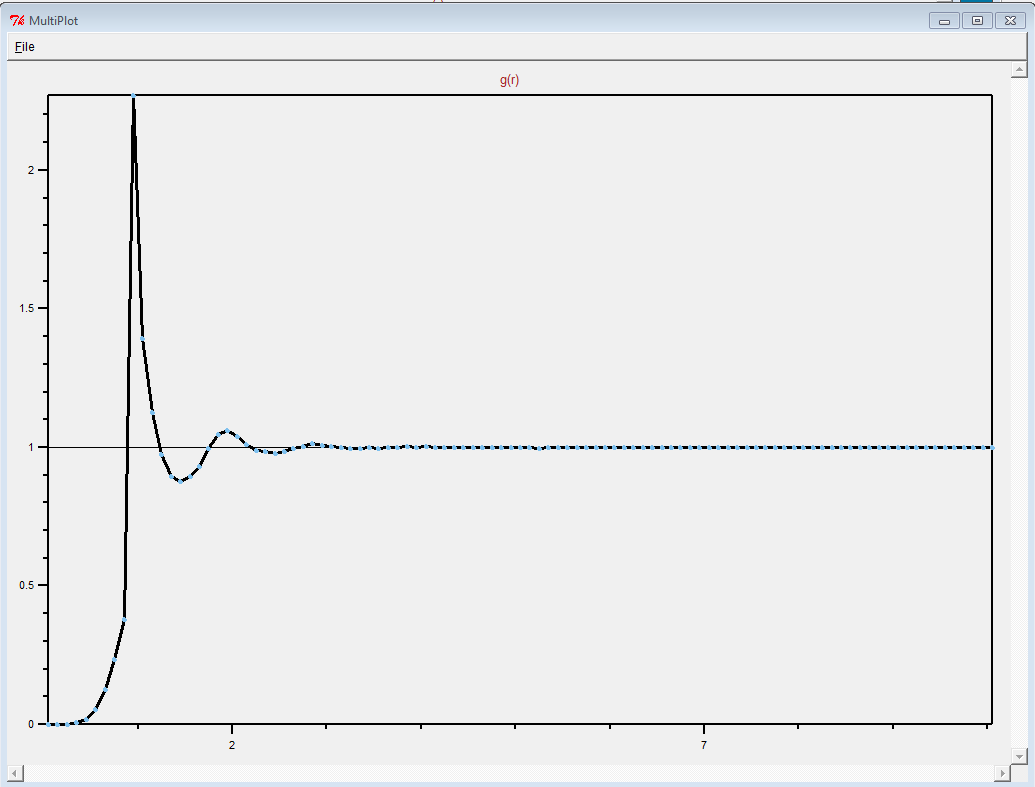 log.lammps (13.3 KB)
mini.00000.bmp (689 KB)
mini.00001.bmp (689 KB)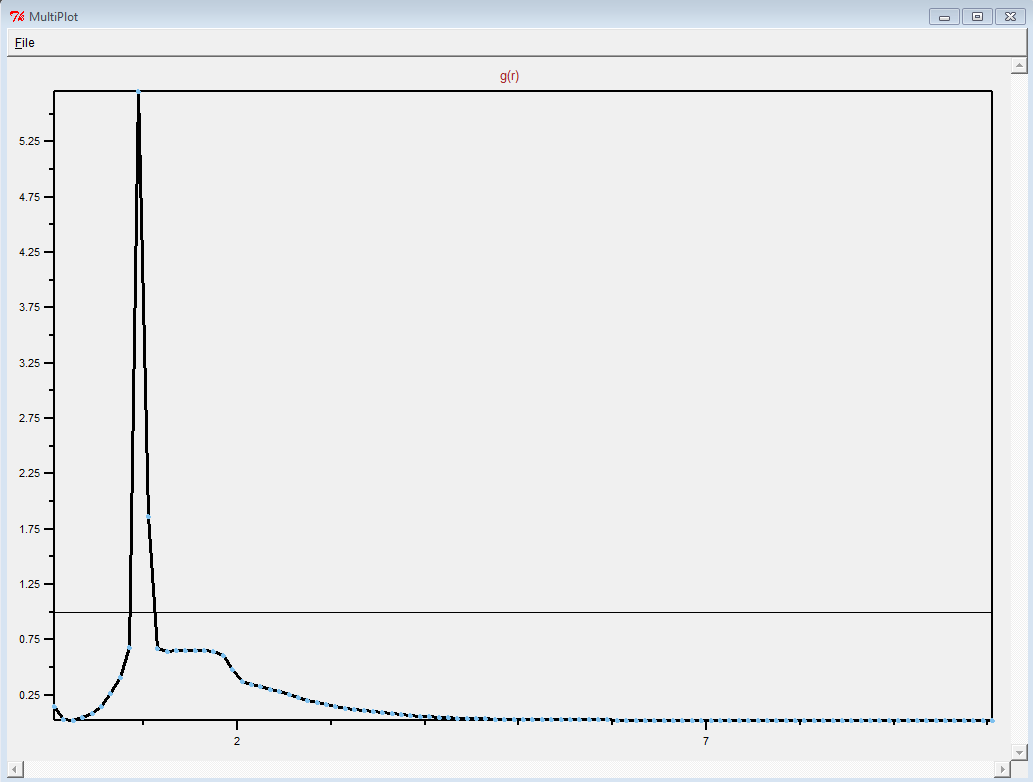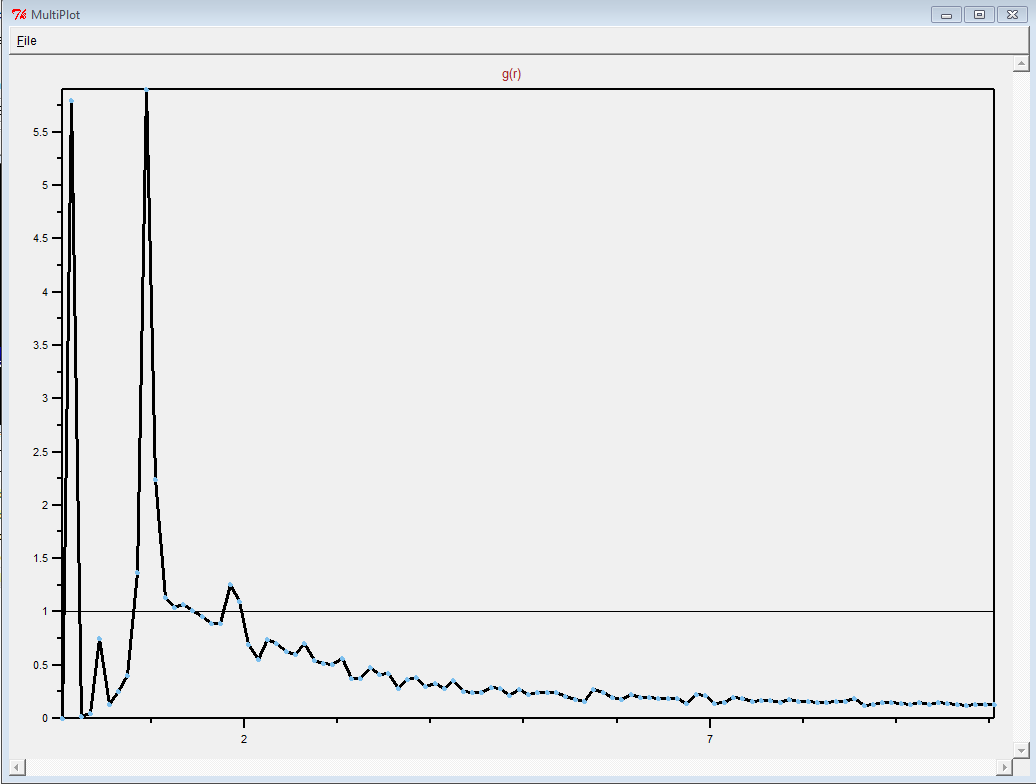 wholesmall6.data (1.57 MB)
wholesmallt.in (1.83 KB)