Hi matminer users,
I try to find specific oxidation state of specific atom in any compound.
I have succeeded in creating a dataframe of oxidation states using CompositionToOxidComposition function,
but failed to filter only for a specific oxidation number of a specific atom.
I have made several attempts to do this: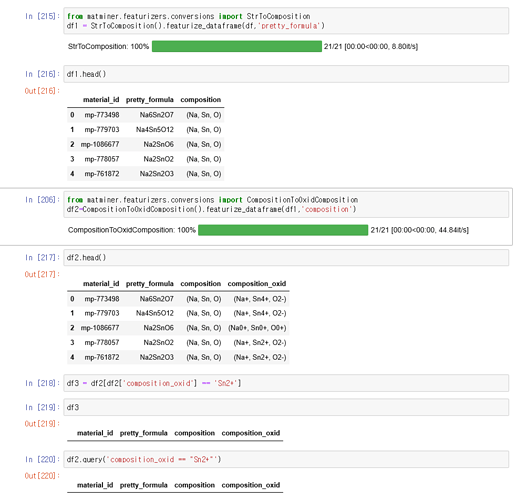 Please give me a solution to this problem.
thank you.