Dear all
I used the mW potential function to calculate the contact Angle of a cylindrical droplet, with a radius of 50 angms and a height of 40 angms, and I put 10000 atoms, and the configuration diagram is shown here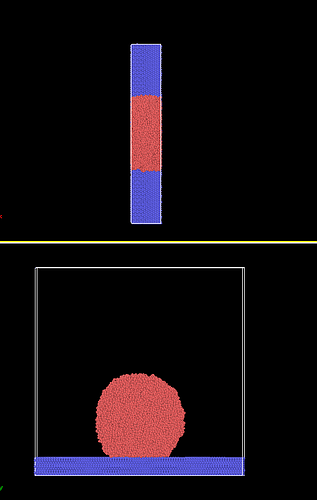 Density /mass and density/number are calculated by using the statistics command provided with LAMMPS as shown in the figure below.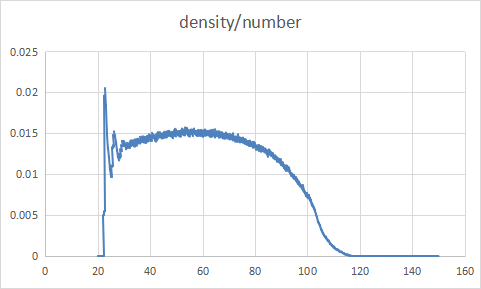 I wonder if this is correct. Shouldn't the density of liquid water be about 1g/cm3 at 300K? The density oscillations on the solid surface should be higher than 1, right?