Dear Lammps users,
I am using compute Voronoi/atom option of Lammps to obtain the occupancy of the atoms relating to the minimized structure. I am running NVT ensemble on the simple cubic Al system with periodic boundary condition. After doing minimization, I delete 1% of atoms randomly to make a system with initial 1% vacancy. The temperature is kept around 700K.
The below figure is the variation of vacancy concentration versus time. It shows that the initial vacancy concentration is equal to 1% which is correct and I applied it manually but after less than 1ns the vacancy concentration reaches around 20%.
It is strange for me that the vacancy concentration can reach up to 20% (while the system has constant volume) at fcc structure that is already a closed pack structure.
Is that possible that some of the atoms have overlap or there is something in voronoi calculation that can cause this huge vacancy concentration?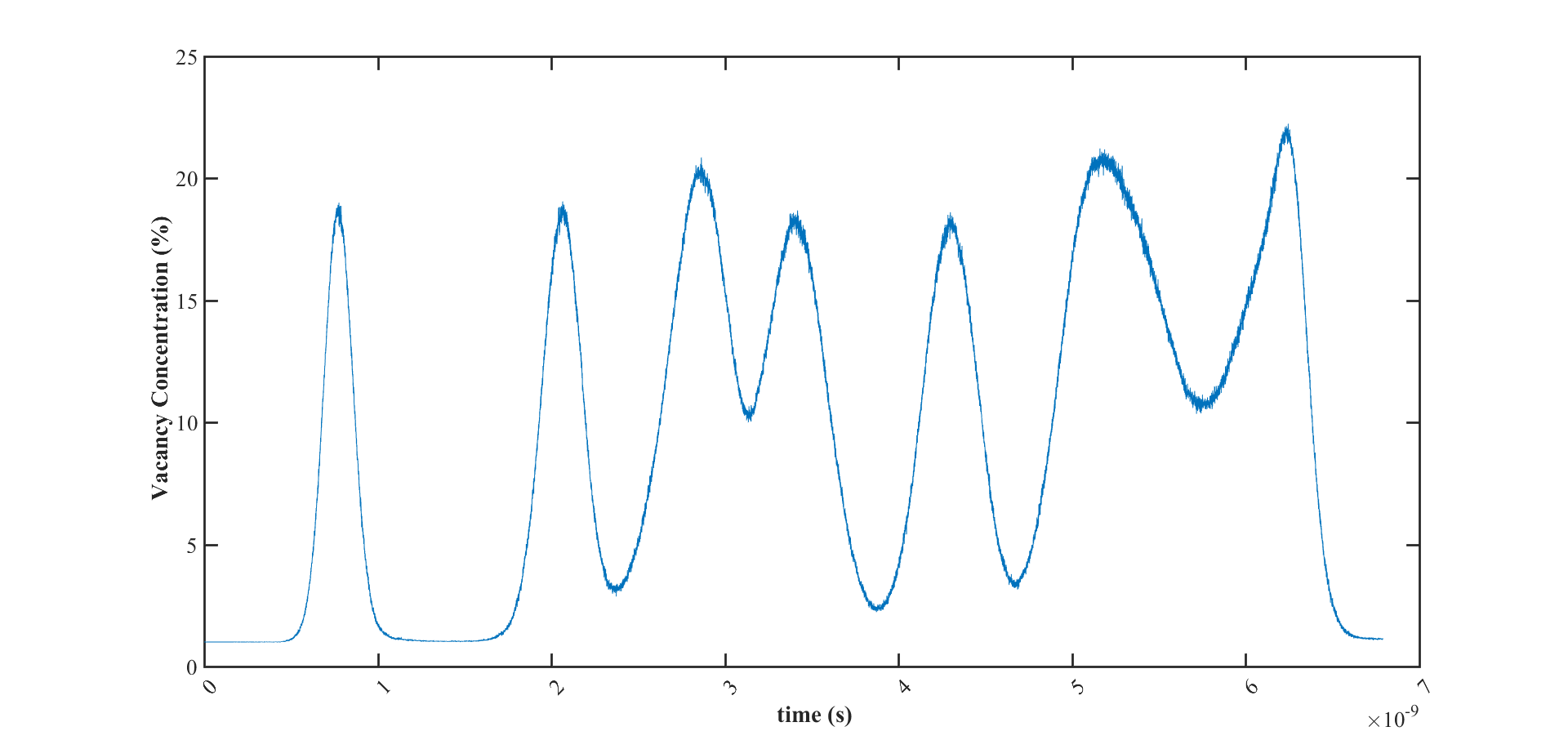 Thanks,
Sara