Hi, I am trying to simulate elliptical vibrated cutting of CuZr using diamond tool.
Workpiece: CuZr
Tool: C
Picture 1 (orthogonal cutting):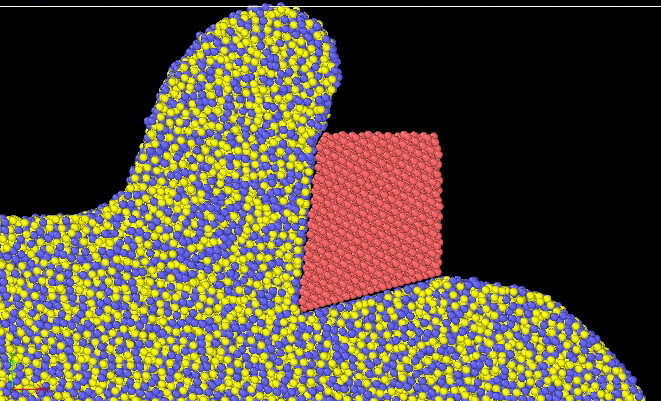 Picture 2 (elliptical vibrated cutting):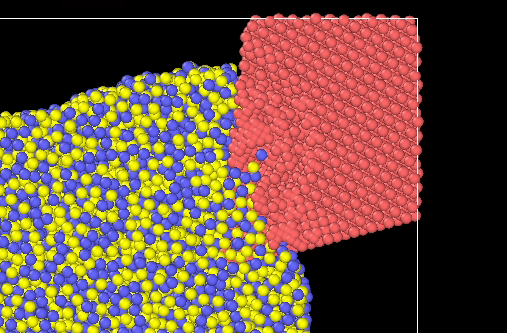 I realised that there was no problem at all with orthogonal cutting but when I applied elliptical vibration to my tool, workpiece atoms started to penetrate my tool.
Potentials:
Cu-Zr: eam
C-C: rigid (no potentials)
C-Cu, C-Zr: lennard-jones
I tried using morse potentials for C-Cu, C-Zr as well but it didnt help.
From what I observed, I suspect that it is the cutting speed that causes the penetration, as vibrating speed is definitely way higher than tool speed during orthogonal cutting.
I have discussed with someone familiar with LAMMPS but his feedback was to try different potentials. So far, I find it not useful.
It would be great if someone could provide some thoughts/guidance. Thank you in advance.